Optional Extras

Gebert® 4 Optional Extras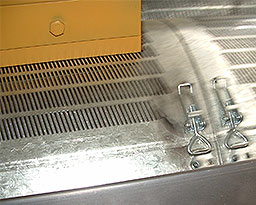 Gebert

®

4's Grain Screens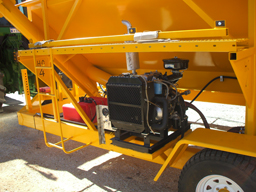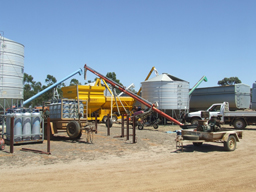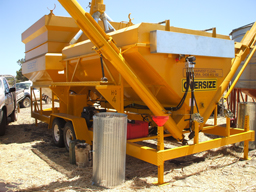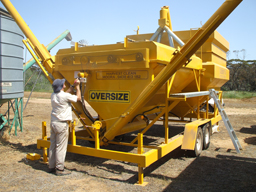 Harvest Clean also offer design and manfucture of the following optional extras to Gebert® 4 grain cleaner :
Harvest Clean "Scalping" conversion system

The new GEBERT

®

4 Air System can be ordered, designed to remove light weight materials prior to the screening rotors. The Air System is a suction system that draws material away as it falls from the GEBERT

®

4's distribution box.

Screens for all grains can be manufactured to ensure maximum returns. These screens cover crops including barley, canola and many types of lupins and peas. The GEBERT

®

4 is supplied complete with wheat screens.

Roll Tarp Conversion system (for both field bin and grain screening chamber containment)

Automatic engine turnoff system for Gebert

®

4 (and all other grain cleaning machines)

The Harvest Clean "Bin lighting" system.

Harvest Clean - Grain Cleaning, Seed Grading & Mobile Grain Cleaners, Western Australia
Copyright © 2023 Harvest Clean web: andrewbryson